In 2014 Glass Lake relocated from their office from Magnolia (in the Near Southside neighborhood of Fort Worth) to a newly remodeled soundstage on Hemphill Street.  It's called Near South Studios and it's an 8,00 square foot building featuring a 1,400 square foot studio (with a 2 wall infinity hard cyc), voice over booth and co-working area.  Everything a production company could want is right here!
Near South Studios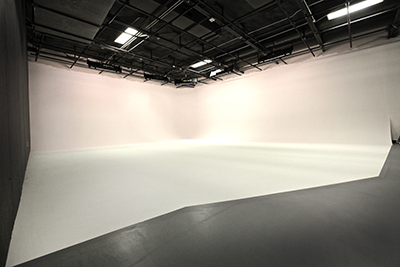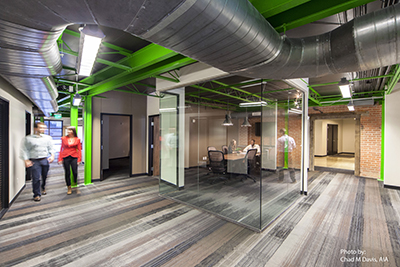 The style of the decor is somewhere between modern and steampunk with lots of glass, steel and reclaimed wood.  The exposed spiral ductwork and accented metal structure give a feeling of creativity when you enter the building.  In 2015 the AIA (American Institute of Architects) awarded VLK Architects an award of merit for their work in creating this unique and client-friendly space.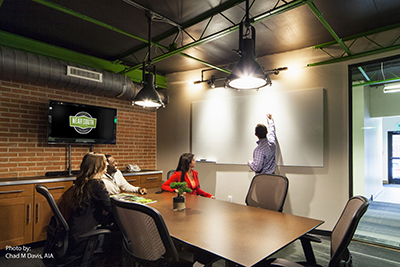 With other tenants in the building representing the production and advertising industries, the location has become a creative hub in this part of Fort Worth.  The space has already been utilized for meetings of the Dallas Producers Association, the Fort Worth Video Producers Club and Near Southside, Inc as well as for photography classes by Fort Worth Camera.  Glass Lake fits right in to this creative environment and we look forward to residing here for many years to come.