The technology of image capture has been zooming along at a breakneck pace for years now.  It's moved rapidly from film and standard definition video to high def, 2K, UHD, 4K, 8k, super 35 large sensors, etc.. Well, recently an announcement was made about the first cinema camera utilizing the Lytro light-field camera technology for capturing moving images.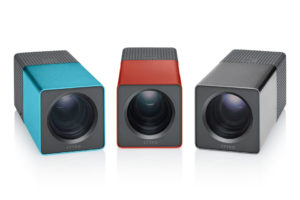 In case you missed the Lytro revolution in still cameras (sarcasm here), it is a camera that captures images isn such a way that the focal plane can be decided on during post production instead of when you are actually shooting the image.  It failed to blow away still photographers partly due to price and partly due to the limited features of the Lytro still cameras themselves.
Fast forward to the National Association of Broadcasters convention and here comes a movie camera that does the same thing but with moving video instead of stills.  This offers the potential benefit of not just deciding what will be in focus (or out of focus) after the shoot has wrapped but also letting you utilize the recorded depth information to composite in backgrounds behind your subject without shooting with a green/blue screen background.
Sounds amazing and it probably will be.  Before you log on to B&H to buy one for yourself, understand that the prototype version of the is camera is around 7′ tall and costs about $125,000.  So… it looks cool and the technology might drive some amazing cameras in the future but unless you are a huge movie studio (or are made of money) you'll probably want to wait a bit.
Here are some related stories.  Enjoy!
From the Hollywood Reporter –
NAB: New Lytro Light-Field Camera That Could Bring Big Changes to Visual Effects Work Is Unveiled
From Variety –
Lytro Camera Introduction Draws a Crowd at NAB Show — and Promises a Revolution
And if you are really curious… here is the Lytro presentation at NAB 2016 –